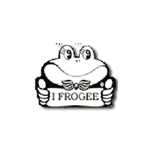 1) 'I Frogee' Baby Care Products: Diaper Bags (Boxy Messenger Style, Travel Size, Multi-Function), Backpacks, Blankets, Bibs, Pillows, Baby Tents, Squeaky Shoes, Gift Packs, Baby Bedding, etc.


2) Oriental Apparel: For women/men/children including: Dresses (Cheongsam, Qi Pao), Blouses, Jackets, Kung Fu Suits, Silk Robes, Halter Tops, Pants, Slippers & Shoes, etc.


3) Oriental Handbags: Total 9 categories, small, medium, feathered, cosmetic, calligraphy, Take-Out-Box, tote & travel bags, backpacks, mini purses (including coin purse, cell phone holder, lipstick case, mini mirrors, jewelry boxes) & wallets, diaper bags, sheer organza gift bags (including wedding favor bag, jewelry pouch), etc. Butterfly brocade, dragonfly brocade, dragon brocade, Fortune Flower brocade & many other Chinese fabrics.


4) Chinese Cork Sculptures: We have the largest selections of cork art in the North America. From mini size to giant floor display. Oriental Garden scene with panda bears, peacocks, cranes, elephants, deer, leopard, wolf. Also some Limited Editions.

5) Chinese Kites: All of our kites are made in Weifang, China, a famous 'City of Kites'. We have silk, nylon and paper kites available in Dragons, Butterflies, Catfish, Cicadas, Dragonflies, Goldfish, Eagles, Elephants, FlyDragons, Bats, Bees, Crabs, Frogs, Wild Goose Kite, Turtles, Owls, Parrot, Phoenix, Panda Bears, Pterosaur, Seagull, Snake, Chinese traditional Swallow kites, Swans, Mini decorative kites, flying tools, etc. Educational kites now available. Sport Kites (stunt kites) will be added to our kite lines in 2012

We start carrying XKites® products now. Visit licensed Angry Birds page here.
6) Oriental Home Decor Items (including table runners, pillow cases, dinner sets), satin brocade fabric, wooden clocks, art glass & Much More......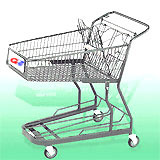 ■ Ready to shop, click the shopping cart ► ►

■ We accept custom special orders for some products, click here


© 2017 G&Z International, Inc.