1) 'I Frogee' Baby Care Products: Diaper Bags, Backpacks, Blankets, Bibs, Pillows, Baby Tents, Squeaky Shoes, Gift Packs, etc. (visit old page for blankets and bibs)



2) Chinese Cork Sculptures: We have the largest selection of cork art in North America. From mini size, medium, large, extra large to giant floor display. There are some Limited Edition designs.


3) Oriental Apparel: For women/men/children including: Dress (Cheongsam, Qi Pao), Blouse, Jacket, Fashion Dress & Skirts, Silk Robe, Halter Tops, Pants, Slippers & Shoes, men's jackets, Kung Fu Suits, Kid's Outfits, etc.


4) Oriental Handbags: Total 9 categories, small, medium, feathered, cosmetic, calligraphy, Take-Out-Box, tote & travel bags, mini backpacks, mini purses, (brocade coin purses), jewelry boxes, wallets, organza gift pouches, etc.
5) Chinese Kites: All of our kites are made in Weifang, China, a famous 'City of Kites'. We have silk, nylon and paper kites available in Dragon, Butterfly, Dragonfly, Goldfish, Wild Goose, Eagle, FlyDragon, Bat, Bee, Catfish, Cicadas, Crab, Elephant, Frog, Turtle, Owl, Parrot, Phoenix, Panda Bears, Pterosaur, Seagull, snake, swallow, Swan, Educational kites for kids, Mini kites for decoration, flying tools, etc.

6) Oriental Home Decor Item (table runners, cushion covers, dinner sets), Brocade Fabrics Wooden Clocks & Much More......

Ready to shop? Click the shopping cart to enter: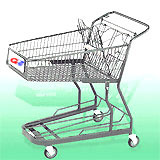 © 2017 G&Z International, Inc. All Rights Reserved